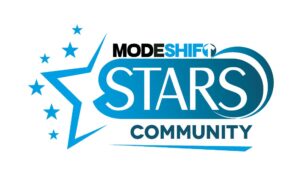 Over 20 residential developments across the region have received an award for planners' work in promoting sustainable and active travel.
The Modeshift STARS scheme recognises positive contributions to sustainability made by organisations nationwide.
This can include initiatives encouraging stakeholders to cut down on car use, or promoting bike travel to and from the site.
Such schemes are put into effect through 'Residential Travel Plans' drawn up by organisers.
A number of the residential projects recently recognised with a 'bronze' award are in West Suffolk
They include:
Hunters Chase, Red Lodge
Harp Close Meadow, Sudbury
Trinity Meadows, Stowupland
Chancery Park, Exning
Marham Park, Bury St Edmunds
Kings Warren, Red Lodge
St John's Meadow, Elmswell
Thurston Park, Thurston
Boyton Place, Haverhill
Persimmon Grange, Framlingham
Sycamore Park, Beck Row
Woodland Rise, Great Cornard
Castle Keep, Framlingham
Kingsbrook Place, Elmswell
Lark Grange, Bury St Edmunds
The council's cabinet member for economic development, transport strategy and waste, Councillor Richard Smith, said: "Congratulations to all these development schemes for their hard work in earning these accreditations.
"Modeshift STARS is an ideal way for communities to come together and reduce the impact of car use by making active travel an attractive alternative.
Modeshift's business director, Nick Butler, said: "Suffolk County Council is really leading the way when it comes to securing effective Residential Travel Plans.
"This outstanding achievement is testament to their commitment to ensuring developers are committed to promoting and enabling sustainable travel.
"These results are an inspiration for local authorities across the country that are looking to achieve similar outcomes."
Find the full article in this link: West Suffolk developments among residential projects recognised with Modeshift STARS award for sustainable travel arrangements (suffolknews.co.uk)