We are delighted to introduce Emily Cherry from The Bikeability Trust who will be joining us at the Modeshift STARS Business Conference on 31st March at the Athena Conference Centre, Leicester.
Emily will be delivering sessions to our delegates on  Influencing travel behaviour.
Fear to Freedom: Bikeability's vision to embed early cycling in a generation
Hear about the Bikeability Trust's plans to launch a new digital journey for anyone coming through Bikeability cycle training to unlock their next steps on active travel behaviour.
Emily Cherry is the Chief Executive of the Bikeability Trust, whose mission is to get more people cycling, more safely and more often, through Bikeability training; a high-quality cycle training programme for children in schools, funded by the Department for Transport. Emily has spent over 25 years in the children's sector, largely at the NSPCC, but also at the Children's Society and Barnardo's. She has experience of running safeguarding services, policy, comms and a well-known media voice on children especially in the field of online safety. She has worked in practice in Young Offenders Institute, New Traveller sites and with children in care. She is also strategic advisor to the United Nations Peace One Day campaign, Trustee of My Black Dog (peer to peer mental health charity) Chair of the Breck Foundation (online safety education). Emily lives in Cambridge with her primary teaching husband and two children.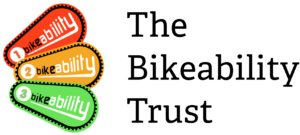 To book your place at the Modeshift STARS Business Conference, please use the link below:
https://www.eventbrite.co.uk/e/modeshift-stars-business-conference-supporting-the-journey-to-net-zero-tickets-251907812047