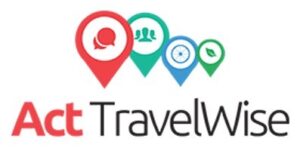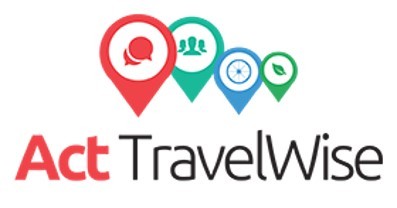 Join us for our next Act TravelWise Webinar at which we will be exploring the role that travel and transport play in NHS Green Plans
About this event
In October 2020, the NHS became the world's first health service to commit to reaching carbon net zero, in response to the profound and growing threat to health posed by climate change. The "Delivering a Net Zero Health Service" report sets out a clear ambition and two evidence-based targets. Thanks to NHS people, partners, and suppliers, the NHS is already on the way to building a greener NHS. One year on from setting out these targets, the NHS has reduced its emissions equivalent to powering 1.1 million homes annually.
However the NHS still generates nearly 10 billion road journeys every year, and about 1 in 30 motor vehicle trips in the UK is linked to NHS care. NHS Green Plans are a key part of the process of reducing carbon emissions caused by the NHS.
This event will cover the wider and personal context of two NHS Green Plans, their development and implementation. Focusing first on the wider context of numerous boroughs in North Central London and the overall system plan to improve both the environment and health system equalities. Then it will look into a single NHS foundation trust to focus in on delivering actions in the personal travel scope; and how by using traditional and new techniques increases in cycling and the use of sustainable transport can be achieved.
Event Speakers
Zoë Garbett Assistant Director, NHS in North Central London
Zoë Garbett is an Assistant Director in the NHS in North Central London (NCL) which includes the boroughs of Camden, Islington, Barnet, Enfield and Haringey. Zoë works in the Communities team which is a team focused on addressing health inequalities. The NHS has committed to be a net-zero health system by 2040 – all NHS services have been working on their green plans. Zoë has been coordinating the system plan for the NCL health system. NCL's green plan is clinically lead, prioritising action to improve the local environment and focuses on addressing health inequalities.
Dr Christopher Chiswell, Birmingham Women's and Children's NHS Foundation Trust
Dr Christopher Chiswell is the Consultant in Public Health Medicine at Birmingham Women's and Children's NHS Foundation Trust, which provides local, regional and national specialist care, employing around 6000 staff. As part of delivering its net-zero carbon commitment, Chris leads the sustainable transport workstream at the Trust, aiming to rapidly reduce the 10% of the Trust's emissions linked to transport. Chris will be outlining how Modeshift interventions have supported the Trust to create a positive and growing cycling community, and the opportunities and challenges of collaborating at a local level on sustainable modal change. You can read more about his Trust's Green Plan at https://bwc.nhs.uk/sustainability.
To book your place follow this link:- 
Act TravelWise Webinar Series: NHS Green Plans Tickets, Tue 24 May 2022 at 12:00 | Eventbrite