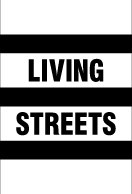 Living Streets
Website: Living Streets | Home Page | Living Streets
Contact: 020 7377 4900

Tell us what you offer?
We are Living Streets, the UK charity for everyday walking and the people behind the walk to school campaign.
We want to create a nation where walking is the natural choice for everyday, local journeys; free from congested roads and pollution, reducing the risk of preventable illnesses and social isolation. We want to achieve a better walking environment and to inspire people of all generations to enjoy the benefits the simple act of walking brings.
What do you like about being a Modeshift Partner?
Being a Modeshift partner helps us achieve our mission to inspire people to walk more. Through our partnership we are increasing the number of children walking to school and helping to monitor travel choices of school children through our WOW Travel Tracker, which feeds into Modeshift STARS.
Fun Fact
In our early days our campaigning led to the UK's first zebra crossing and speed limits