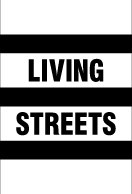 Share your walk to school story with Living Streets this International Walk to School Month! 
Whether you're walking to school with your children or grandchildren now or sharing a memory from your own childhood, the team at Living Streets  would love to hear your story!
And as it's *International* Walk to School Month, they are particularly keen to hear about what walking to school is like around the globe.
Share your story on social media using the hashtag #WalkToSchoolStories and check back here soon to submit your story to be entered into our prize draw, more details in the link below:-
https://www.livingstreets.org.uk/iwtsm