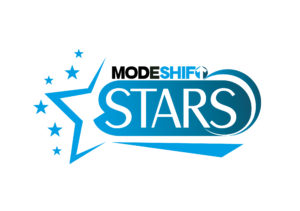 Modeshift STARS Spring Accreditation Success
The Modeshift STARS schemes have seen fantastic numbers of sites achieving accreditation this Spring!
273 accreditation applications have been approved between January and March 2023.
We have seen a huge increase in STARS Business applications demonstrating the continued commitment from our members in business settings, and we are also delighted to see that STARS Residential accreditations have also increased!
Accreditation deadlines are 31 December, 31 March and 31 July, however, you can make your submission any time leading up to these dates.
Education Accreditations – 230:
14 Outstanding
10 Excellent
30 Very Good
107 Good
69 Approved
Workplace Accreditations – 38:
2 Very Good
6 Good
30 Approved
We will be sharing more case studies that capture some innovative ideas and represent a wide range of initiatives to support the growth of active and sustainable travel.  
Modeshift recently brought Andrew Bucknall (Travel Plan Coordinator) of Samworth Brothers together with Sarah Mcalinden (Travel 2 Next Coordinator) in order that they could share best practice and to allow Andrew to see how an organisation who has been with Modeshift for several years has been able to develop the initiatives and promote active and sustainable travel to its employees successfully.  We would welcome further opportunities to bring organisation together and share ideas and best practice!
Residential Accreditations – 5:
1 Good
4 Approved
The Modeshift STARS Residential Focus group have recently shared the results of a recent survey from across 14 local authority areas that has been pivotal to understand more about the mechanisms being used to secure Residential Travel Plans across the UK and to assist with the sharing of best practice across this sector.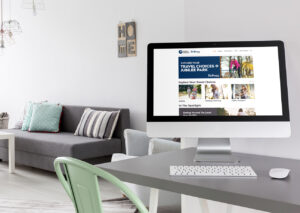 Keep up the great work everyone,  we look forward to reporting the Summer accreditation headlines very soon!