STARS Business Conference: Supporting the journey to Net Zero
31 March @ 9:00 am

-

5:30 pm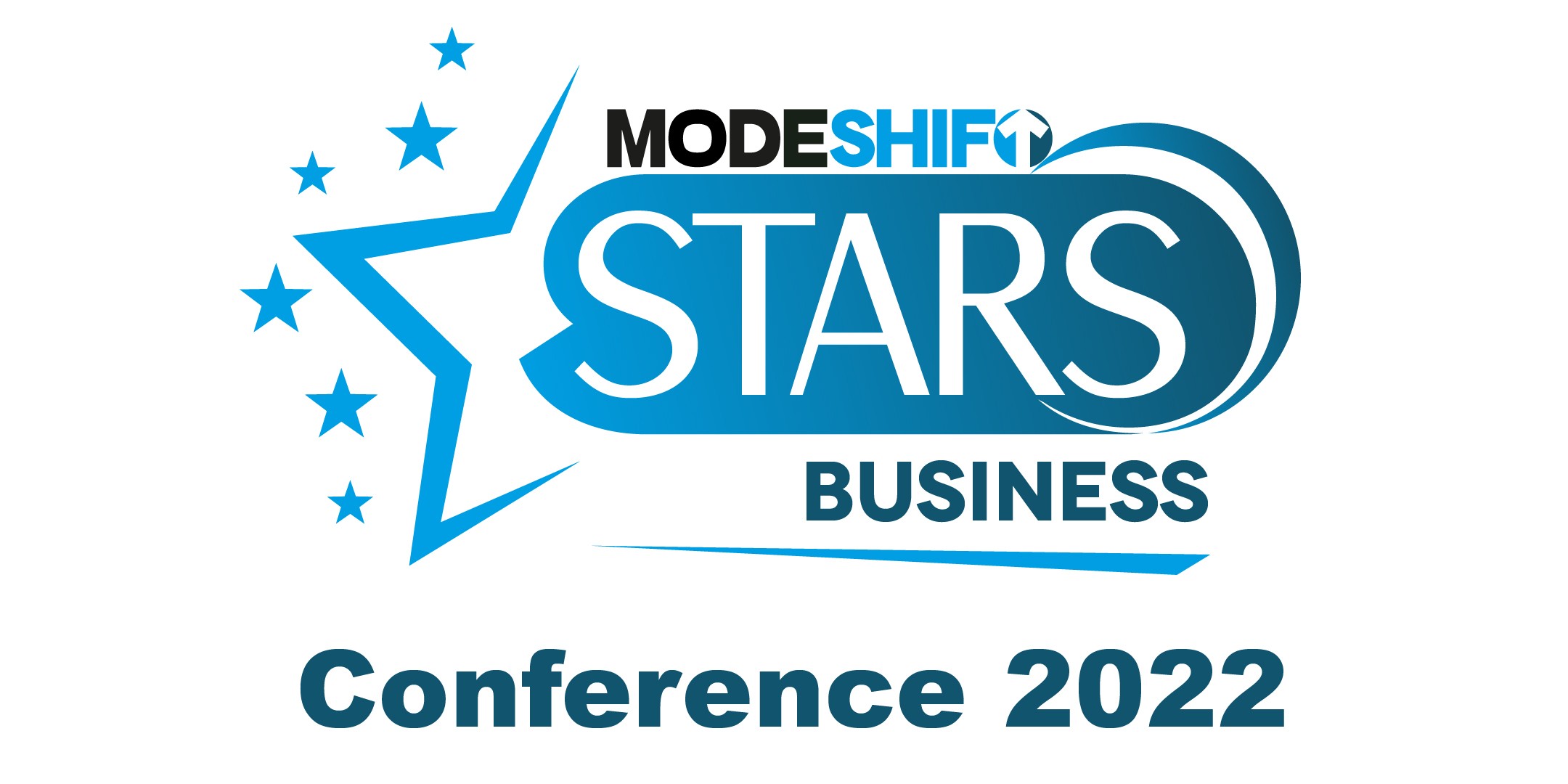 The 'Modeshift STARS Business Conference: Supporting the journey to Net Zero' is back as a live event!
To book your place, please visit https://www.eventbrite.co.uk/e/modeshift-stars-business-conference-supporting-the-journey-to-net-zero-tickets-251907812047
The one-day event will take place on Thursday 31st March at The Athena Conference Centre in Leicester, with this year's theme being 'Supporting the journey to Net Zero'. The conference is open to all including local authorities, transport consultancies, charities, NHS settings and workplaces – we can't wait to see you there!
The outline agenda for the event is as follows:
9:00 – Conference doors open – registration, networking, and refreshments
9:30 – 10:00 – Welcome and introductions
Nick Butler, Business Director, Modeshift, Welcome and Housekeeping
Faith Coles, Project Centre, A Word from our event sponsors, Project Centre
Sarah McAlinden, Facilities Coordinator, Next PLC, Let's take it on with STARS
Leicester City Council, 10 Years of Supporting Active and Sustainable Travel
10:00 – 10:45 – Session 1 – Earning your STARS – hear from organisations that have recently achieved Modeshift STARS Accreditation, and how they achieved it
Hosted by Nick Butler
Donna French, Centre Manager, Rushden Lakes, Alison Holland, Projects and Partnership Director, Brightwayz Social Enterprise, Rushden Lakes: A Retail and Leisure Park's Journey to STARS
Dr Christopher Chiswell, Consultant in Public Health, Birmingham Women's and Children's NHS Foundation Trust, Pedalling a revolution. Modeshift delivers a coordinated programme to promote cycling in an NHS Trust
Daniel Sutherland, Integrated Clinical Services Manager, Nuffield Health, Brighton Hospital, Daniel Bianco, Transport Planner, Brighton and Hove City Council, Establishing an active travel plan in a hospital
REFRESHMENT BREAK – 10:45 – 11:15
11:15 – 11:45 – Session 2 – Ensuring new housing developments promote and enable active and sustainable travel – presentations and discussion around how to ensure new housing developments promote and enable active and sustainable travel
Hosted by Chris Ward
Steve Chambers, Director, Transport for New Homes, (How to Avoid) Building Car Dependency
Heidi Pearson, Senior marketing & Travel Plan Coordinator, Smarter Travel Limited, Residential Travel Plans and marketeers – The successful combination?
11:45 – 12:15 – Session 3 – Securing corporate commitment to enable sustainable and active travel – how to get businesses to sign up to Travel Plans, what needs to be included in business engagement programmes, and hints and tips for securing business engagement.
Hosted by Jon Foley
Rachel Evans, Senior Travel Choices Specialist, Transport for West Midlands, Anna Newey, Senior Transport Planner, Mott MacDonald, Melanie Cannell, Senior Travel Demand Management Officer, Birmingham City Council, Active Travel Fund Business Engagement in the West Midlands
Phil Saunders, SmartGo and LocalGo Project Manager, Go Travel Solutions, Encouraging Sustainable Transport in Multi-Employer Environments
LUNCH BREAK 12:15 – 13:30
13:30 – 14:00 – Session 4 – Securing effective Travel Plans through the planning process –securing the delivery of Travel Plans through the development control process
Hosted by Claire Fleming
Claire Fleming, Travel Plan Officer, Swindon Borough Council, Swindon's approach to securing travel plans for residential and employment settings
Rachael Elliott, Safe and Sustainable Travel Team Leader, Leeds City Council, Georgina Stares, Director, TPS Transport Consultants Ltd (on behalf of CEG and the Scarborough Group), Securing more than effective Travel Plans through planning: establishing communities where people want to work, live and play
14:00 – 15:15
Session 5 – Influencing travel behaviour – initiatives and ideas to engage staff, including well-being and infrastructure adaptations
Hosted by Ben Stokes
Tony Duckenfield, Behavioural Science Practitioner, MD Beyond Logic Consulting, Using Behavioural Science to help Influencing travel behaviour
Peter Frost, Environment Strategy Officer, Suffolk County Council, The Community Charging Hub – Encouraging everyone to drive ELECTRIC
Andy Whincup, Workplace Officer, Sustrans, My Journey Hampshire Travel Demand Management: more than just money for cycle parking
Emily Cherry, Chief Executive, Bikeability Trust, Fear to Freedom: Bikeability's vision to embed early cycling in a generation
Alex McHardy, Head of Commercial Development, Living Streets, Walking works – getting staff to benefit from walking in and around the working day
REFRESHMENT BREAK 15:15 – 15:45
15:45 – 16:45
Session 6 – What's Next?
Hosted by Ross Butcher
Jon Foley, Director, In the Round, Engaging businesses on sustainable and active travel – Is it the right thing to be doing?
Leicester City Council, What Lies Ahead?  
Brian Deegan, Interim Head of Inspections, Active Travel England