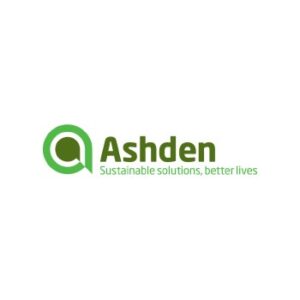 Ashden
Website: https://letsgozero.org/ or https://ashden.org/
​Contact: letsgozero@ashden.org or info@ashden.org
Tell us what you offer and about your organisation? 
Let's Go Zero unites schools working to be zero carbon by 2030. The Let's Go Zero campaign is run by Ashden (a UK-based climate solutions charity) in partnership with Global Action Plan and a coalition of sustainable school organisations. All united to support schools to get to zero carbon by 2030. The coalition includes IKEA, WWF, Fairtrade Foundation (Fairtrade Schools), Carbon Trust, EcoSchools, Sustrans (School Streets), and Soil Association (Food for Life) and supported by many others, including Race to Zero.
Ashden is a UK-based climate solutions charity which aims to accelerate transformative climate innovations and build a more just world.  Ashden helps tell the stories of climate and energy pioneers in the UK, the Middle East, Asia, Africa and Latin America. The Ashden Awards boost outstanding climate solutions. For more than 20 years our awards have backed radical ideas delivering lower emissions and a fairer world, with grants and development support on offer to winners and finalists. 
What do you like about being a Modeshift Partner/Supporter? 
Working with Modeshift is a great way to support our schools to embed active and sustainable travel into their daily lives. Getting students and staff to travel sustainably helps to reduce a school's carbon emissions and gets them one step closer to zero carbon by 2030. 
Fun Fact:
42% of UK households have school age children in them, what we teach our students can inspire positive change right across communities.