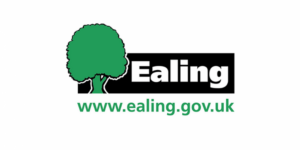 London Borough of Ealing Council, School Travel Advisors
Ealing Council is embarking on an ambitious and exciting challenge to have 50 School Streets by 2026 and the School Travel Team is seeking to recruit three School Travel Advisors to support delivery of this programme.
Could you present an assembly on road safety to 400 primary school children? Could you develop a workshop on active travel and run it with a group of 13 year olds? How about supporting a teacher to plan their sustainable travel campaigns and events? Perhaps you have a background in education or transport or could adapt your experience of working with children to deliver transport programmes in Ealing.
If you do, why not join our friendly team, who are passionate about walking, cycling and road safety. We are looking for team players, with enthusiasm and creativity, who are willing to share their ideas and work with us to deliver the Borough's exciting school travel and ambitious school streets programme.
The successful applicants will have experience and knowledge of the TfL or Modeshift STARS programme. They will encourage, support and influence the implementation and delivery of active travel and road safety programmes, with the aim of increasing school's engagement in STARS and encouraging more pupils to travel actively for their school journey.
We are looking for highly motivated, professional and enthusiastic individuals, who understand and are passionate about the aims of our Transport Strategy, to work on active travel and road safety projects with schools in the Borough. The successful candidates will have excellent communication and presentation skills, the ability to motivate others, experience of working with children and be very enthusiastic about the role. They will need to be good at negotiating and persuading adults and children to take part in our events and campaigns. They must be willing to travel sustainably to, from and between selected schools in Ealing.
This is a hybrid working role, including working remotely and 2/3 days based at Perceval House or at schools in Ealing. Flexibility is required to enable delivery of the services.
Full details of the role and how to apply in this link  https://jobs.ealing.gov.uk/council_job/school-travel-advisor-2/
Closing date is 21st July.